I've been to 21st century museum of contemporary art, Kanazawa.
Now, they holds Leandro Erlich's solo exhibition " The Ordinary?", he made this museum's main artwork "swimming pool".
Shooting photo was OK in this exhibition, so I add some of them.
I think theme of his artworks is " To see ordinary things from strange angle of view". He can make both of "comical " and "quiet and beautiful" artworks, I think this is making his artwork something special and adding original flavor.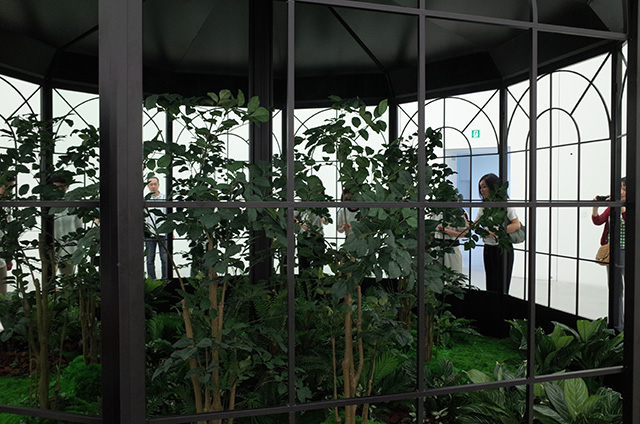 "Invisible Garden" Why is it called invisible? (Hint– you can see me shooting this photo in right side)
Installation made by connecting elevator box. Gave me strange & confused feeling by going inside.
"crab","tiger" etc… clouds in different shapes.
The one I liked the most. A video of a day in a street in Argentina is reflected in a long puddle.
This one really fits rainy day mood.
Hudge installation called "Staircase"
Unfortunately due to heavy rain & maintenance, I couldn't see "swimming pool" …
You can see photos shot in sunny day from here
But I'm sure I'll visit here again !
And if you visit Japan, I really recommend you to visit Kanazawa, it's such a beautiful traditional city.