HIDEMI SHIMURA (contemporary artist)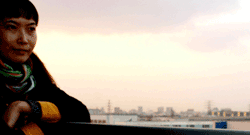 Born in Shizuoka, Japan. Graduated from Musashino Art Univ. majored in fashion design in Tokyo.
After graduate, she worked as a 3DCG creator for some years. Then she started her real activity as a contemporary artist.
Through the exhibition in Japan, Shanghai, and other cities in Europe and the U.S., now she is spreading her activity to the world gradually. In 2007, she moved to Shanghai which is her favorite city since before, and did activities as an artist there. She moved back to Japan in December 2013, now she lives in Tokorozawa-city, Saitama.
Her main series of artworks "Silent Invaders" are made by coiled colorful embroidery threads, she already made more than 200 works of this series.