My solo exhibition is being held in Shanghai, open until February 23. If you live in Shanghai or have the opportunity to go to Shanghai, please come and see!
The exhibition space is located in Taiyuan District, an old western style house in the former French Concession area. 

It is simply very interesting to look inside the building.
There are many historic buildings near Taiyuan District, so walking nearby is also very interesting.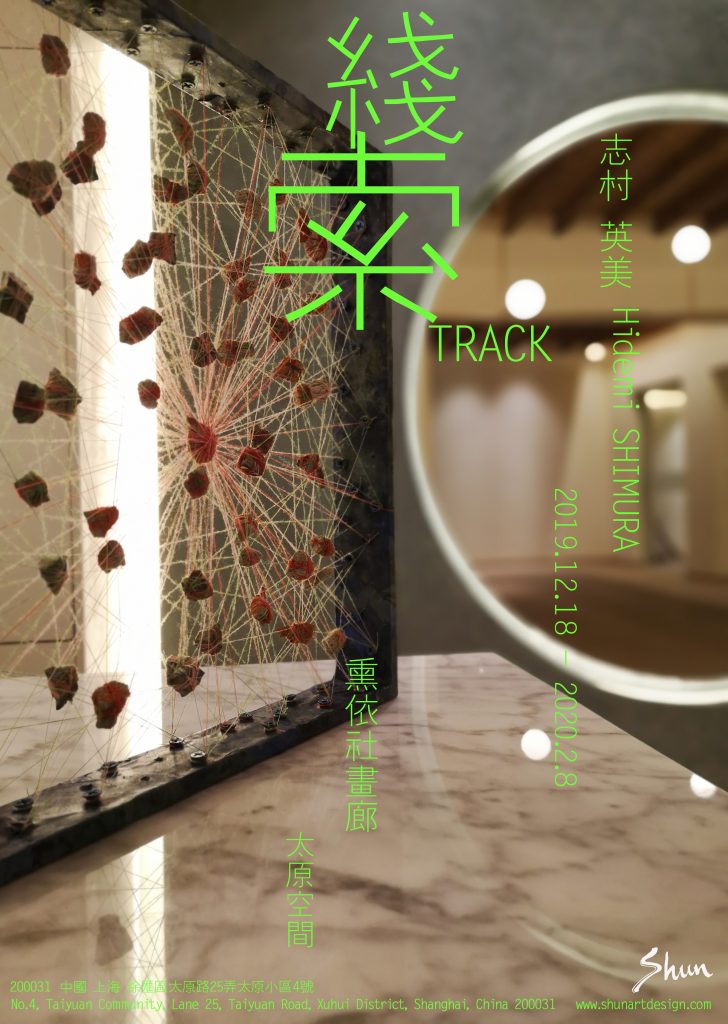 Dec 18th (Wed)- Feb 23rd (Sun)
Solo exhibition「线索 track」
熏依社画廊 太原空间 Shun art gallery -Taiyuan space- 中国 上海市
AM 12:00 – PM 08:00
No.4, Taiyuan Community, Lane 25, Taiyuan Road, Xuhui District, Shanghai, China 200031 / +86 (0)21 5496 1918
The long photo below was taken and edited by a professional photographer.
The first floor is my solo exhibition, and the second floor is the exhibition of the gallery's representative artists.