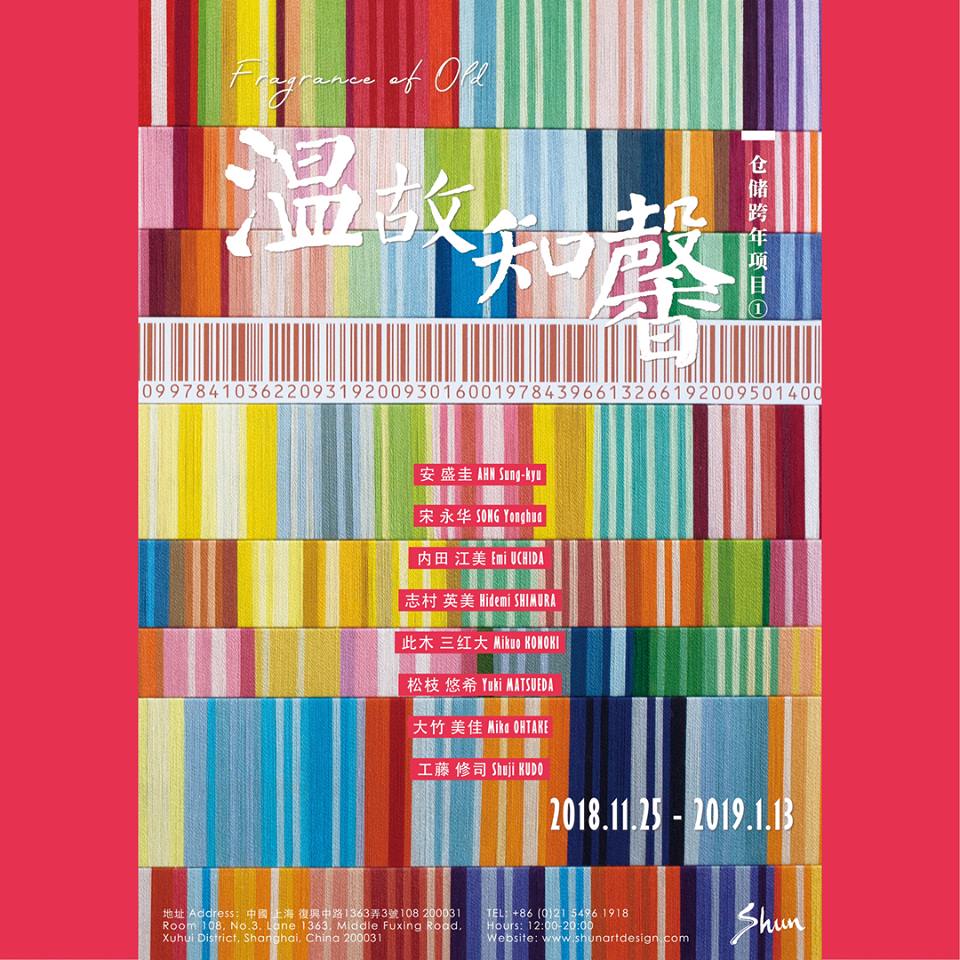 I didn't think there is any exhibition opportunity this year, but suddenly the group exhibition in Shanghai has been confirmed.
The Shun Art Gallery opened in 2004. Since I was invited by a friend to participate in the opening ceremony of the Shun Art Gallery, I have known them since a long time ago.
Although I didn't communicate with them for a while after I moved back to Japan, I met them again while I stayed in Suzhou as an artist residency in March.
The photo below is one of the exhibited artwork "Silent Invader (S_ml5)" which used for exhibition poster.
熏依社画廊 Shun Art Gallery
Opening :Nov 25,2018 (Sun) — Jan 13,2019 (Sun)
Duration :12:00 — 20:00
Venue :Room 108, No. 3, Lane 1363, Middle Fuxing Road, Xuhui District, Shanghai, China 200031
Tel/Fax : +86 (0)21 5496 1918
Web : http://www.shunartdesign.com
Artist : Mikuo Konoki Emi Uchida Ahn Sung-Kyu KUDO SHUJI Yonghua SONG Yuki MATSUEDA Hidemi SHIMURA Mika OHTAKE