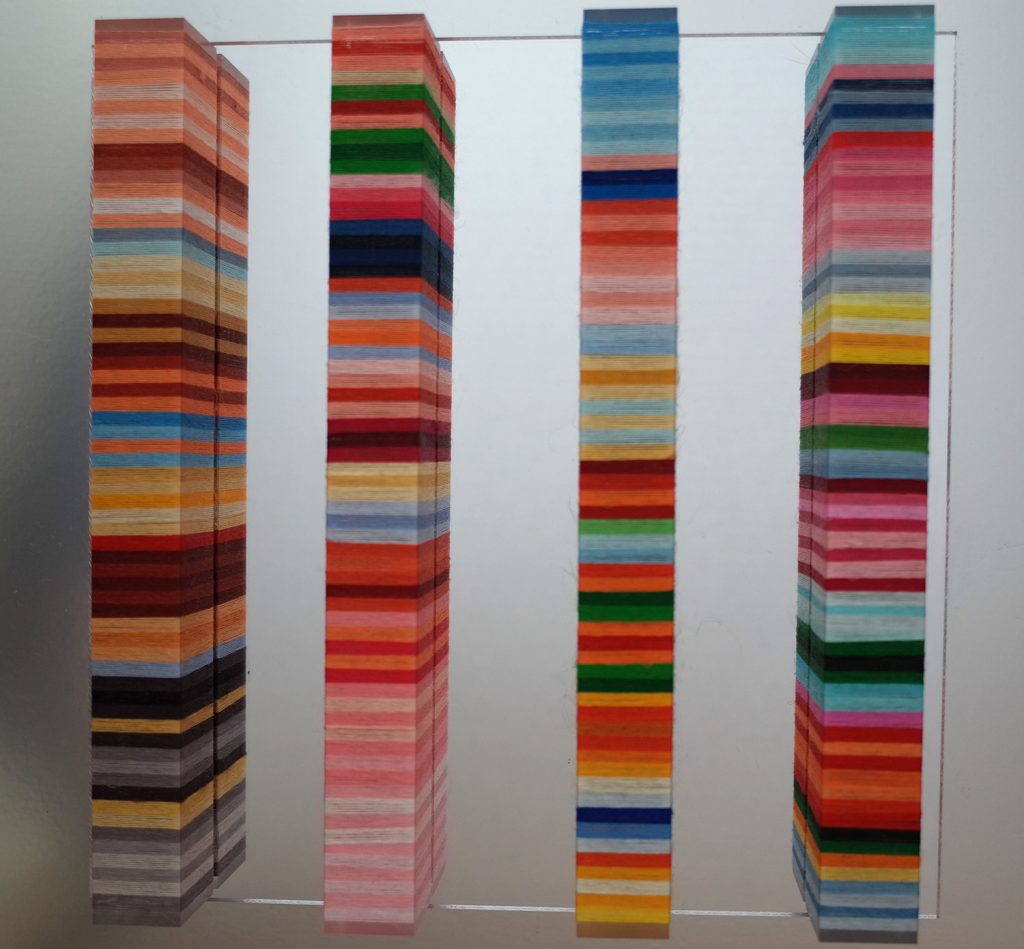 Parallel World (SS_ml1)
200 x 200 x 20 mm (31.5 x 315.5 x 30 mm with frame) 2016
embroidery thread (silk), acrylic bar, acrylic mirror board, double-sided tape
Technique
Coil embroidery threads on cut acrylic bar. Stick them on an acrylic mirror board.
Concept
We generate our own environment. We get exactly what we deserve.
–from "ONE" by Richard Bach
Is this a world we really desire? Is there any ideal world somewhere else? What do we do there? What kind of scenery can we see there?