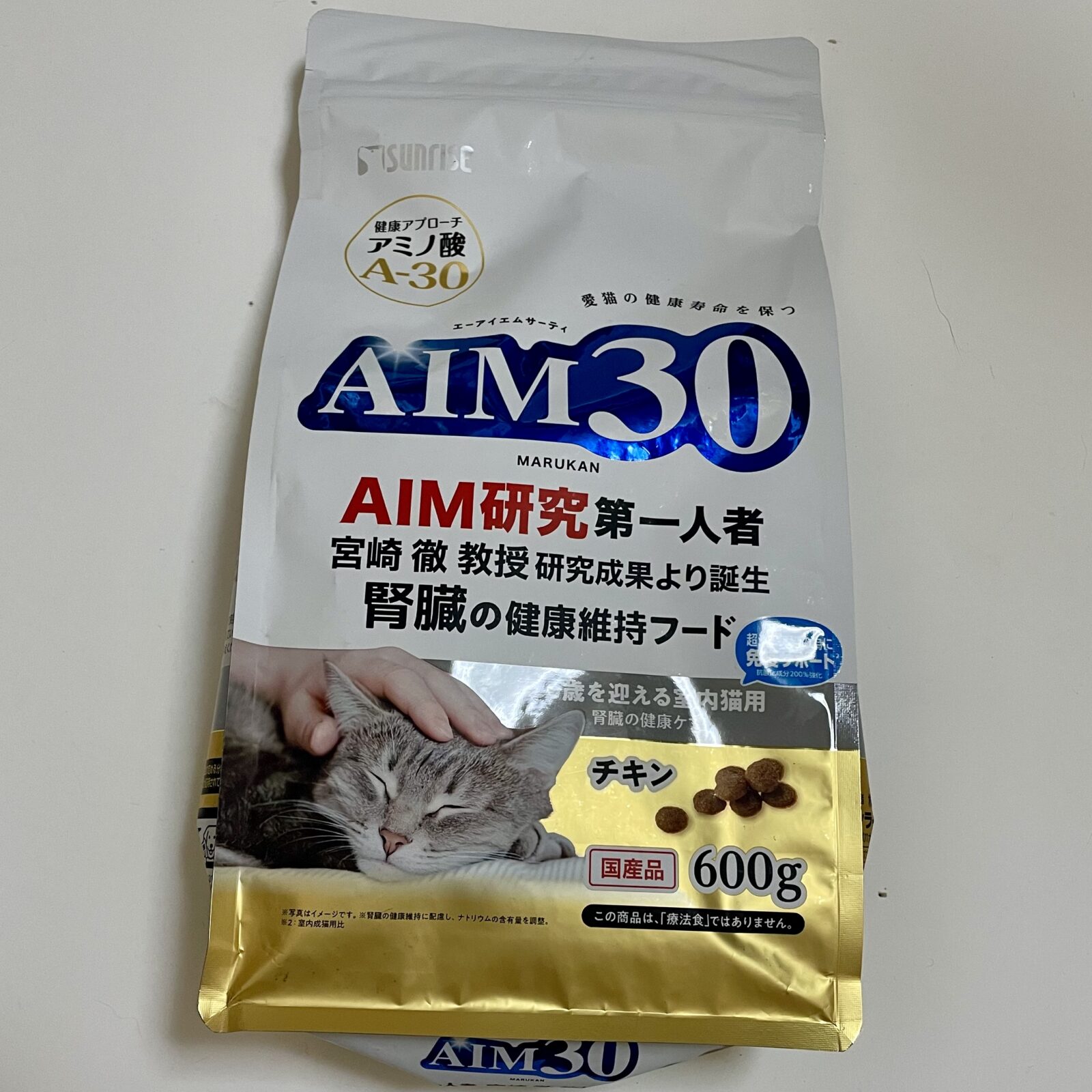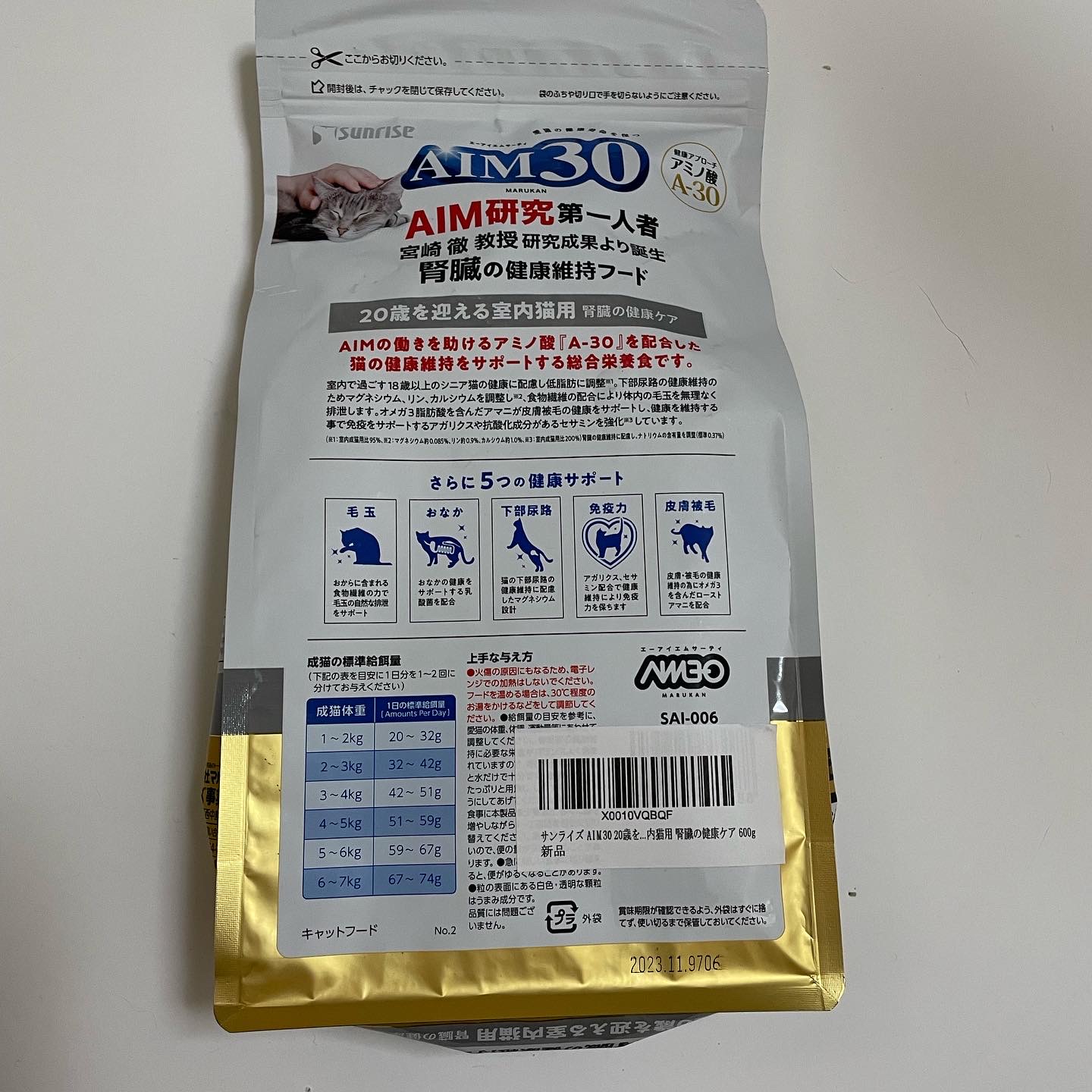 A new kidney-healthy cat food developed by Toru Miyazaki, author of "「猫が30歳まで生きる日」The Day Cats Live to 30," was on sale!
I received an email thanking me for my donation, and in it was the announcement of the food release.
I bought it for our two soon-to-be 18-year-old cats. Right now we can only purchase one of each because the supply is still low.
The food is only for kidney disease prevention, but they are also developing supplements and medicine.
The book "The Day Cats Live to be 30" describes the story in detail, but I discovered by chance that a protein called AIM, which is found in every animal's body, somehow does not function in cats, which I thought might be the cause of kidney disease in cats. This discovery led to the study of AIM.
This research is now being conducted in humans, and it is expected to be applied to the treatment of various diseases including kidney disease.
I could not make it to my beloved cat Neneko, who passed away in November, but I hope it will be useful for the health of many cats and people.
You can buy it at Markan Inc. or on the regular Rakuten market or Amazon (only available in Japan).
Now it's only available in Japan, but I hope it will spread to cat lovers in many other countries.